"Life, Liberty & The Pursuit of Happiness" Trucking is Freedom
BY Alie McArdle
4 years ago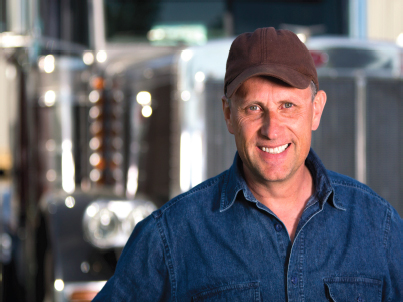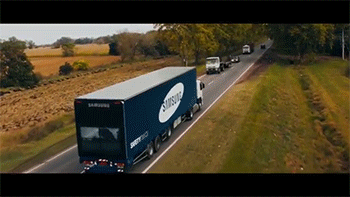 Everyone defines freedom differently, it is a frame of mind. To obtain freedom that represents your genuine happiness, sometimes it is necessary to exchange structured versions of what life should look like – as told from an "ideological" perspective (aka the typical "American Dream" cookie cutter timeline), and embrace the version that brings truth and happiness in your own life. Many individuals have realized this and have chosen to direct their journeys to an alternative lifestyle for a bit – and the individuals I'm going to highlight in this blog are, of course, truck drivers.
I should start by saying first, that this industry is a dream for introverts. The ability to be by yourself, just your thoughts, the open road, minimal communication with the outside world is the ideal situation. This industry gives you the ability to "call the shots" in a way that isn't a part of the pool of Americans being micromanaged on the daily. For this reason, you are able to create a routine that works for you without too much interruption from someone else coming in to f*ck it up… there are definitely outlier situations to that statement, however.
The pay is also pretty damn good. Most truckers in their first year make anywhere between $40-50k. After a few years of experience and a good driving record, you can start hauling specialized loads which will generate even more income. Specialized loads such as flatbed, oversized, ice road trucking, tankers, dry van hazmat…. the list goes on.
I say this industry is good for introverts, but it is also good for the "wanderers." People who do not like to stay in one place and who like to branch out and see more than the everyday mundane scenery get a kick out of trucking. You get paid to travel! The places you get to see OTR are places that a lot of people will never get the opportunity to see. The mountains, the ocean, rural towns, busy cities, it is all within reach with this career.
Not everyone can say they could do this, but drivers can; traveling with a companion such as a cat or a dog can decrease the sensation of loneliness in this profession. And because you have the ability to do so, your pet can explore the country with you. Pets also provide safety, they can sense when there is something amiss or danger is near. They provide an extra level of security, comfort and happiness while on the job.
The open road provides ambience. As the wheels are rolling and gears are shifting there is space for contemplation, dreaming and introspective accountability. The possibilities of where you might end up at the end of your week are endless. Your independence thrives with your freedom.