Black Smoke Matters" Group Encourages Truckers to Turn off Their Engines
BY Alie McArdle
3 years ago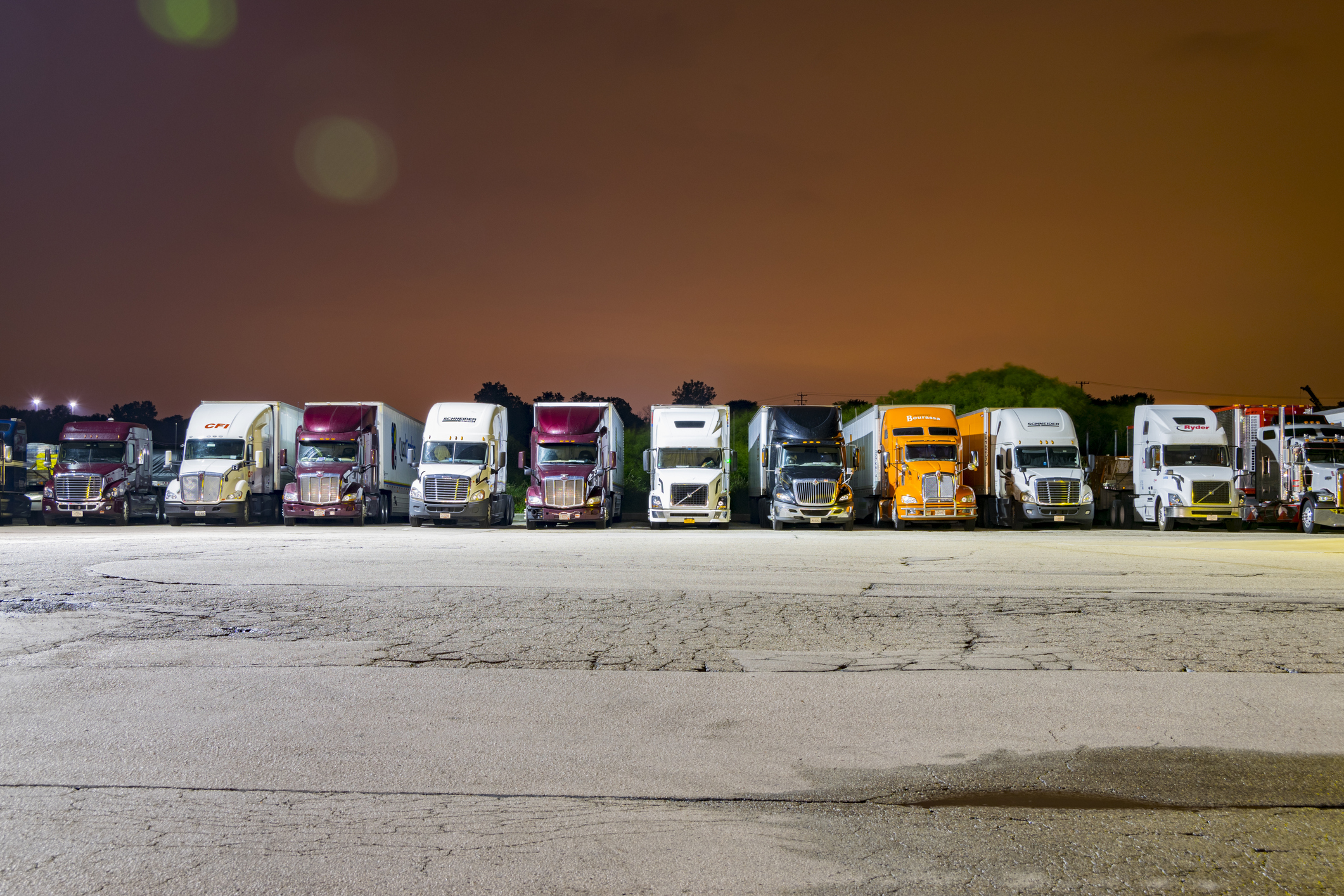 The health of the economy relies heavily on the service and employment of the truckers in this country. Approximately ¾ of everything we need day to day – food, medicine, oil, construction supplies, retail items, manufacturing supplies (like wood, fabric and steal), and much more is supplied via long-haul truckers moving the freight.
For much of the course of trucking history, little voice has been given to the men and women who do the driving in regards to the laws which govern their profession. Because of this, protests and strikes have arisen out of regulations and conditions that greatly impact the quality of the job for the truckers. Here is an instance of this:
On October 6, 2018 protests by the group, "Black Smoke Matters" slowed traffic along interstate 95 in D.C. They wanted to address overregulation and emphasize how trucking plays one of the highest roles within the economy.
Read about it here. Currently, there is movement calling for a seizure of the transportation of freight starting on April 12, 2019. "Black Smoke Matters" group is encouraging drivers to shut down their trucks in an effort to demand officials in prominent positions to hear their concerns and address them accordingly.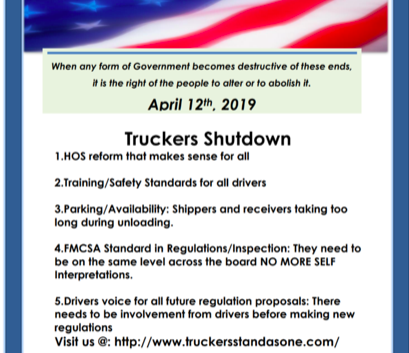 These are the demands listed on their website
But how they plan to implement this is unclear. There is much debate amongst the group on facebook about what actions will effectively generate change. An admin pinned-post reads:
"All new members welcome to #blacksmokematters we advise you to check things out before diving in head first. 4-12-19 is not a 1 day or 3 day shut down. 4-12-19 – ? As long as it takes #standasone #oneanddone "
Some want to skip driving for the day, others want to block sections of the interstate and hinder traffic, others want to park on the shoulders of highways and interstates, some want to slow their truck to 30-40mph on the highway and some want to drive with banners creating a "rolling billboard."
Concerns from the members have ranged from some not wanting to interfere with the public's ability to work and live without delay and others suggest that if the public is affected directly, their complaints would be enough for the protest to be taken seriously.
Either way, if enough truckers take the day to address the issues – by turning off their engines, blocking intersections, becoming a rolling billboard as they ride on – there should be a wavelength of chatter amongst the country.
So what would happen if truckers turned off their engines for more than a day? An article written by Allen Smith predicts that food would deplete in grocery stores, gas stations would run out of fuel, restaurants would close and the country would be in chaos all within the first week.
Earlier in 2018 Truckers shut down in Brazil for 10 days. You can read about that here
What are your thoughts on this? Please share them here